FELA Claim Investigations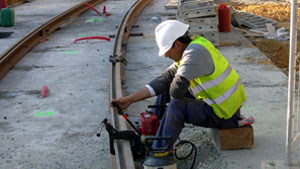 The Federal Employers Liability Act (FELA) was enacted by Congress in 1908 to provide benefits for railroad workers who sustain injuries in the scope of their employment.
Gene Phillips, Inc. works with the defense team by investigating and documenting the credibility of the claim of injury and the extent of any continuing physical complications, for evaluation by the legal and medical team. Contact gene@genephillipsinc.com or call 615-430-8169.